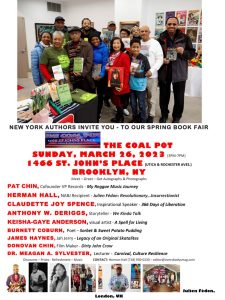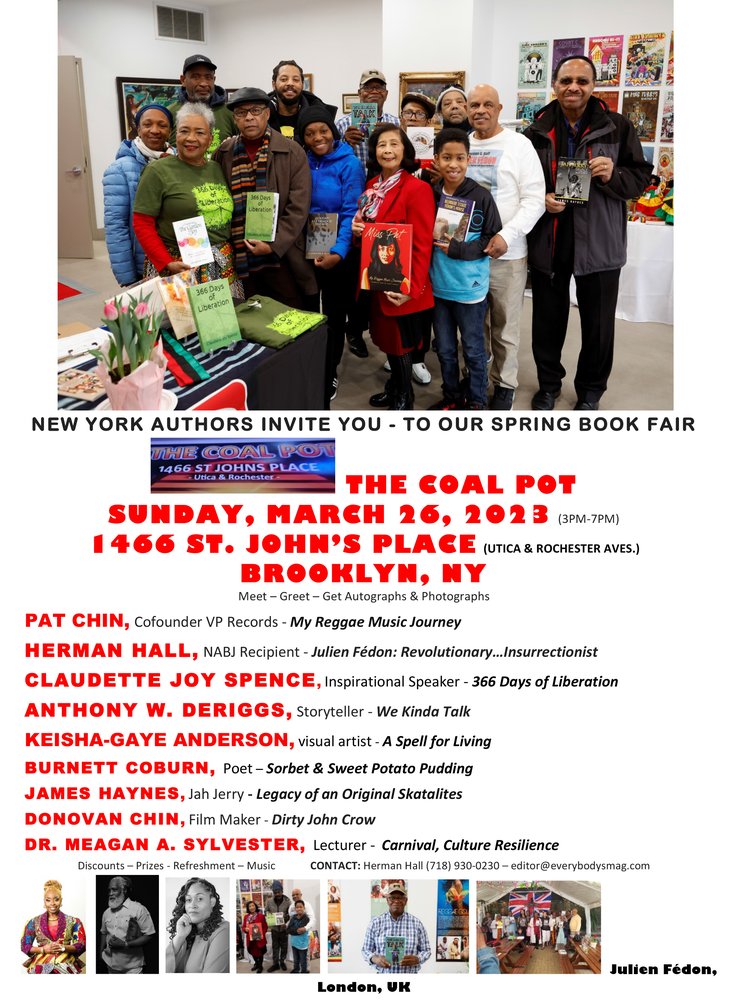 Several authors are hosting a book fair on Sunday, March 26, 3pm-7pm, at the Coal Pot, 1466 St. John's Place, Brooklyn, NY. Authors include:
Pat Chin, VP Records cofounder. Her book, My Reggae Music Journey, is cherished worldwide.
Herman Hall, a recipient of a national journalism award and publisher of EVERYBODY'S Magazine. His two easy reading history books on revolutionary leader Julien Fédon have attracted major book reviewers.
Read More...