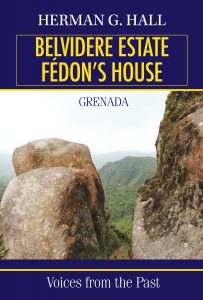 BOOK TOUR & RECEPTION
BELVIDERE ESTATE – FEDON'S HOUSE
WASHINGTON, DC
Wednesday, October 26 @ 6pm
Bishop John T. Walker National Learning Center
701 Oglethorpe Street, N.W
Washington, D.C. 20011
Today, there is a thirst to learn about singular episodes in the Caribbean past. People are anxious to enjoy easy reading, informative and brilliant books. Herman G. Hall "Belvidere Estate – Fédon's House" is well received and appreciated by a cross section of readers. As the New York Daily News states, "Hall brings Julien Fédon to life with a skillful meld of powerful Caribbean history and personal memories." Everyone is invited to the Launch, Reception and a chance to win Fabulous Prizes in Washington, D.C. and Toronto, Canada.
Washington, D.C.: It is Wednesday, October 26 @ 6pm, Bishop John T. Walker National Learning Center, 701 Oglethorpe Street, N.W., Washington, D.C. 20011.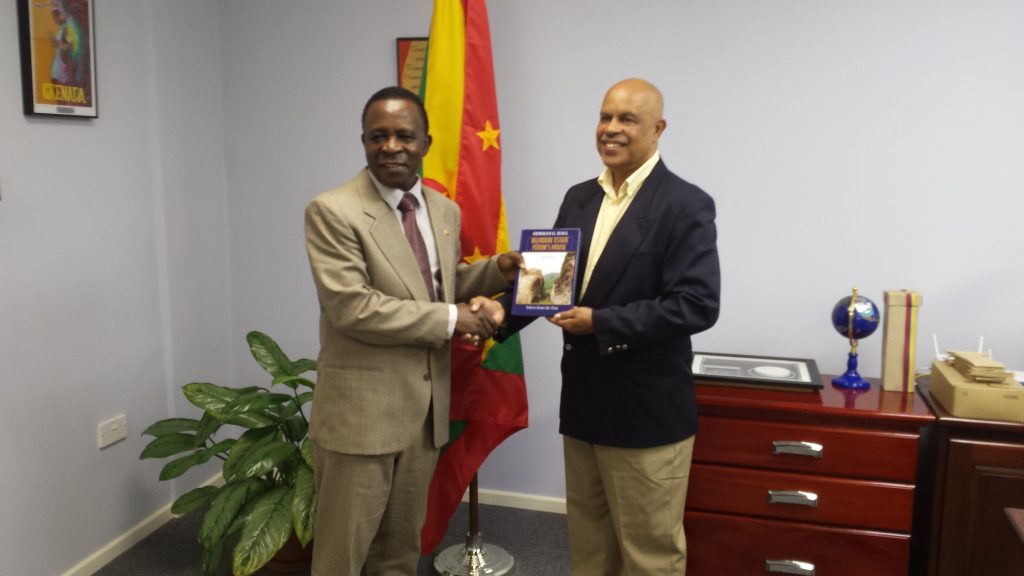 PHOTO: (L) Grenada's Prime Minister Keith Mitchell is presented copy by the author
In Toronto, "Belvidere Estate – Fédon's House" launch is Saturday, November 5 @ 5pm at Tropicana Community Center, 1385 Huntingwood Drive @ McCowan, Scarborough.
Oliver Samuels, OD, Actor & Comedian states, "Informative! The mysterious Julien Fédon and loquacious Belvidere laborers will make a dazzling theatrical production."
"What fascinates me most about this book is: It reminds me of growing up in Morant Bay, Jamaica; I never knew Grenada had maroons too," writes Ivy Hue.
This tantalizing book provides:
*A historical account of Julien Fédon and the Fédon's Revolution
*A memoir of plantation life in Colonial Grenada and other Caribbean islands
*A coming-of-age story about the author
Was Julien Fédon who was never captured dead or alive influenced by the American War of Independence, the Haitian and French Revolutions? Had George Washington and Thomas Jefferson accept a plea from mulatto French-Grenadians, could the Fédon's Rebellion be avoided?  Twentieth and 21st century Grenadian leaders motivated by Julien Fédon included Prime Minister Eric Gairy who led Grenada into independence in 1974 and Prime Minister Maurice Bishop.
For a schedule of upcoming book tour and to interview the author, email him: [email protected]
 ABOUT THE AUTHOR: Herman G. Hall is an award winning print and radio journalist, producer and promoter of Caribbean theater; he traveled with President Ronald Reagan on his 1982 trip to Jamaica and Barbados and an accredited member of the press at both inaugurations of President Barack Obama. Hall was born on Belvidere Estate, Grenada.