The Blizzard and Nor'easter of 2016
Only a few weeks ago, as late as mid-January, many New Yorker's and people in the northeast US were complaining about the unseasonable weather now suddenly millions are uncomfortable with the blizzard. A few died shoveling snow and New York City has banned people from driving on any street. The ban will be lifted on Sunday.
Children love playing in snow but there are some adults who also go to the extreme such as EVERYBODY'S publisher whose book, "Belvidere Estate-Fedon's House," will be released in January.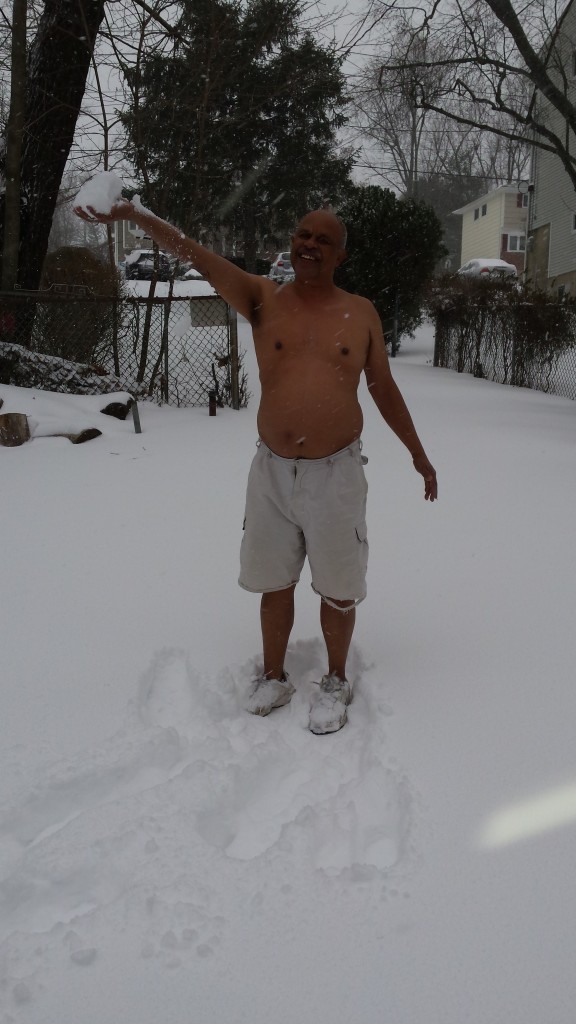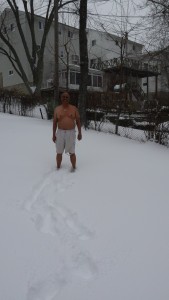 2016 Polar Bear swim at Coney Island Beach, Brooklyn, NY on January 1, 2016.
In photos is EVERYBODY'S Magazine publisher who takes the "plunge" every January 1. (Photos by Nolan Patterson)