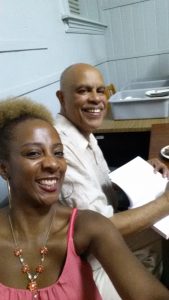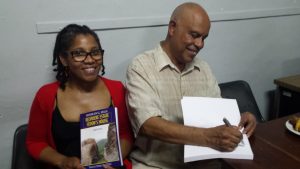 The book, Belvidere Estate – Fedon's House, about a 1795 rebellion which commenced in the towns of Gouyave and La Baye, will be launched at the Gouyave Public Library today, Fri., Sep. 23 at 5:30pm.
Gouyave is the hometown of the world's famous Olympian Kirani James and the Mighty Sparrow. The author and EVERYBODY'S publisher, Herman Hall, attended the Anglican Primary School in Gouyave.
Yesterday, the book was successfully launched at Marryshow House, UWI Campus, St. George's. The author expresses his thanks to all who attended especially people who came from other parishes.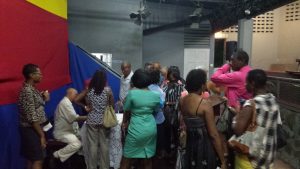 PHOTOS: Autograph session and author with two of his UK-born cousins on vacation in Grenada, Patsy and Margaret.