In New York City as well as in the entire NY State Caribbean-Americans are expected to vote in large numbers in Tuesday's presidential primary. It is the first time in decades that the NY State will have a say in determining both the Democratic and Republican presidential nominees for the general elections in November. Since NY State presidential primaries are held in the mid-primary season the Democratic and Republican candidates are usually predicted by the time the primary comes to NY.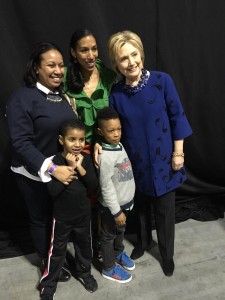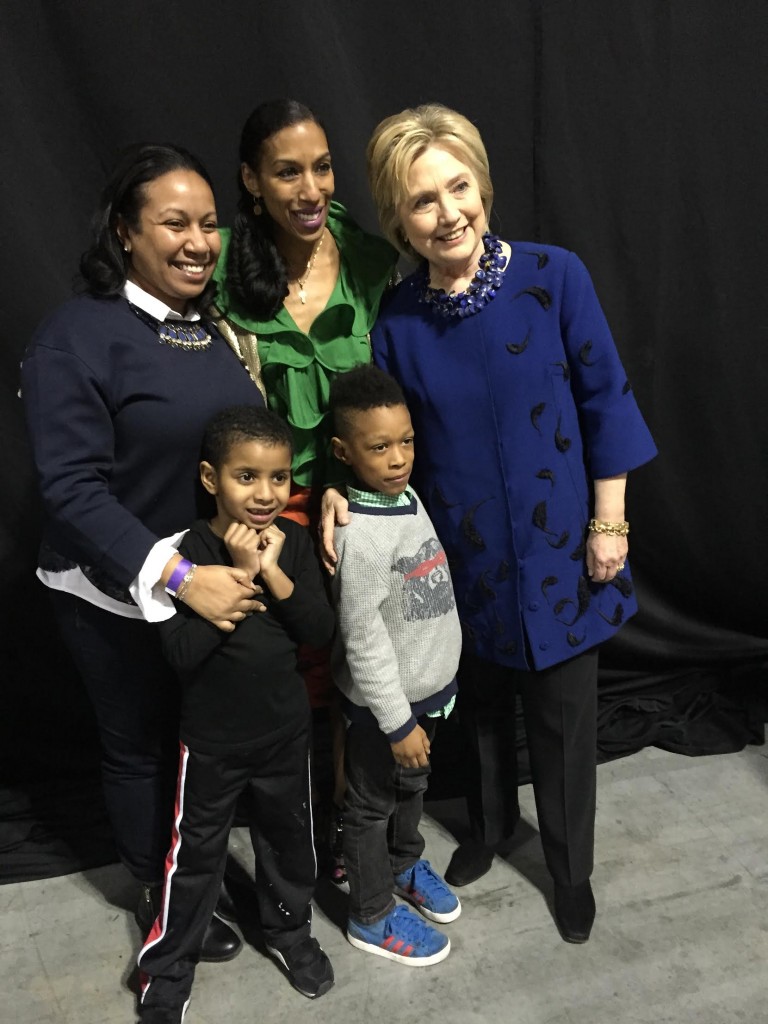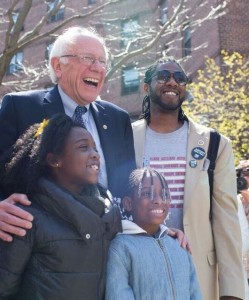 2016 is different. The Three Republicans candidates and the two Democratic candidates are still hoping to be their respective party nominee at each party's convention in July and August. Tuesday's primary in NY State is crucial for them.
On Sunday Democrat Hilary Clinton was in the heart of Brooklyn Caribbean community, Bedford-Stuyvesant; her rival Senator Bernie Sanders campaigned in Flatbush another Caribbean neighborhood. Older Caribbean-American voters and political leaders in New York City such as Jamaican-American Congresswoman Yvette Clarke are supporting Hilary; whereas the younger generation of Caribbean-Americans such as City Councilman and Grenadian-American Jumaane Williams are on the Sanders bandwagon. "After months of great deliberation, I am proud to announce today that I've felt the "Bern" and am lending my support to the candidacy of the next President of the United States, Senator Bernie Sanders of Brooklyn and Vermont," Williams said in his endorsement of Sanders.
Not all Caribbean-Americans are Democrats; a few are Republicans. EVERYBODY'S Magazine is aware of Caribbean-Republicans who are voting in Tuesday's primary. Some are voting for Donald Trump; others are voting for Texas Sen. Ted Cruz or Ohio Gov. John Kasich.
Confusion at Polls on Tuesday
Some pundits are predicting voter dissatisfaction on Tuesday because NY State has a Close Primary System. Only registered members of the Democratic Party who are registered with the Board of Elections can vote; the same applies for the Republicans.
Voters who are independent or belong to other parties cannot vote on Tuesday. They will have to wait until November's general election when anyone can vote.
Approximately 60% of registered voters in NY State are eligible to vote on Tuesday because they are registered with the Board of Election as a Democrat or Republican. The other 40% cannot vote because they are not Republicans or Democrats.
Tuesday's New York primary is a Democratic Party and a Republican Party Primary. It is really two primaries occurring at the same time. Therefore, an independent voter regardless to how much the voter loves Hilary or Bernie cannot vote for them on Tuesday.
PHOTOS: Hilary with a Grenadian-Barbados family in Manhattan.
Hilary with Congresswoman Yvette Clarke, Mayor Bill de Blasio on Sunday in Brooklyn
Bernie Sanders with NY-Grenadian Jumaane Williams on Sunday.
Want to understand the primary process! And, about Trump Caribbean Friends, Unitl …. download EVERYBODY'S latest edition for a $2.00