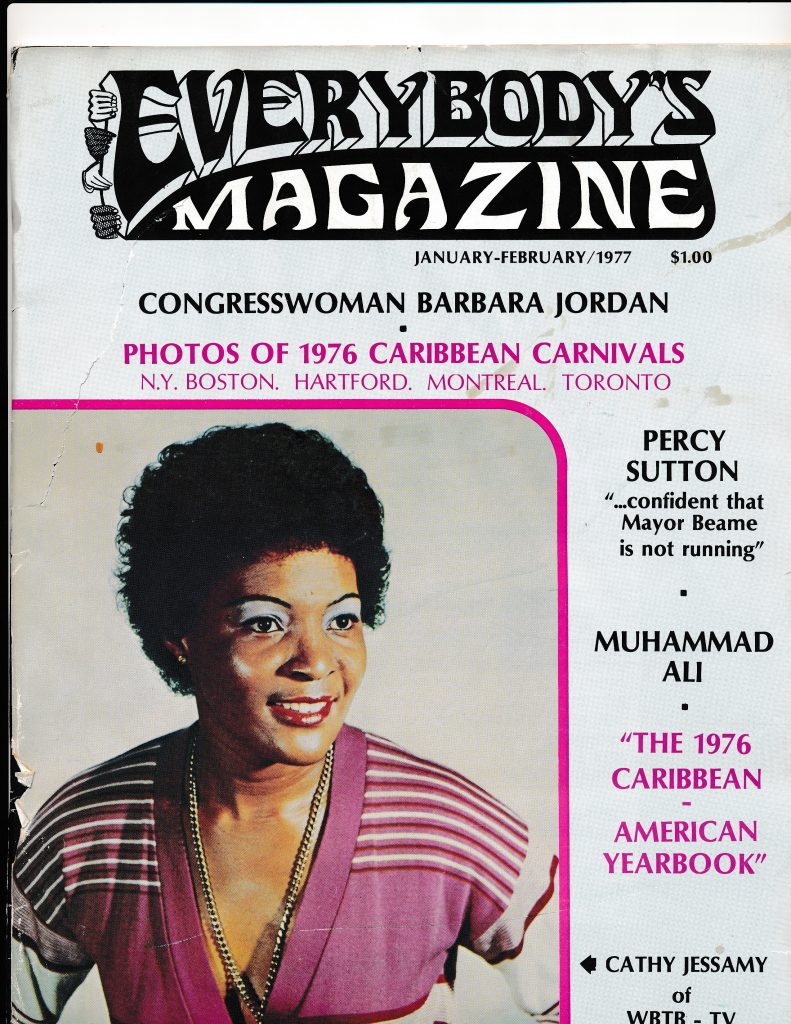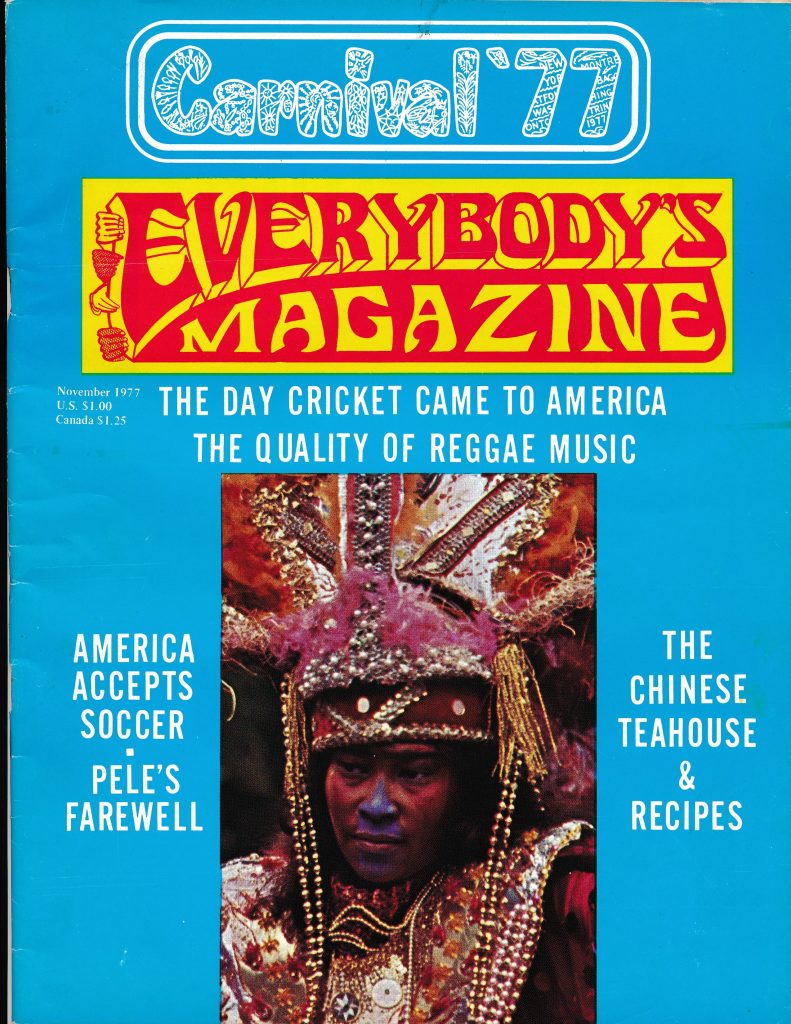 Today, Jan. 3, 2017, begins the 40th year of EVERYBODY'S, the Caribbean-American Magazine. The first issue went on newsstands on Jan. 3, 1977. I dedicate the milestone in memory of Editor Pat Boothe, photographer Ken Chandler, distributor Richard Holder, writer Cheryl Byron and to others who departed this life. I thank writers, photographers and graphic artists who believed in me, trained here and moved on to Newsweek, Essence, Wall Street Journal, Black Enterprise, etc. I thank all our subscribers. Person on 1st issue is Cathy Jessamy of Barbados then working in NY. The other edition, our 5th and final issue of 1977, has an article by the late Winston Blake (Merritone); Photo: The late Patricia Boothe.
STRENGTH
In its heyday, EVERYBODY'S was part of the in-flight libraries of the then BWIA and Air Jamaica. American Airlines purchased 500 copies for its debut into the English speaking Caribbean market in 1977 or 1978; the Reagan White House bought 500 copies when President Ronald Reagan lobbied Congress to pass his Caribbean Business Initiative (CBI).  Over the decades, authors, students including those doing doctorates, used articles from EVERYBODY'S. And, the magazine won an international award for its coverage of the funerals of Prime Minister Eric Williams of Trinidad & Tobago and Bob Marley.
WEAKNESS
The founder/publisher of a newspaper/magazine should focus on marketing, advertising and sales. As the founder and publisher of this magazine, I am very much into writing and other editorial content instead of focusing on marketing and circulation. Yet, in a sense, the quality of our articles brought us respect encouraging readers to send us annual payments for subscriptions.  But, our lack of aggressive marketing has not brought advertisements especially from Caribbean tourism, airline, rum companies, etc., the said institutions and region we promote. Since we are a Caribbean-American magazine not slanted to a specific island-nation, most advertising decision makers prefer to spend their dollar in the island-community they identify with.
I see myself as the coach of a professional sports team who spends too much time of defense and not enough time on offense or vice versa. That's a weakness but candid enough to reveal it.
For the record, EVERYBODY'S is owned by a black company Herman Hall Comm.  Unlike Caribbean Life, we are not Jewish owned.
My humble thanks and appreciation to subscribers, advertisers and former and present staff.
Herman Hall,
Publisher, award winning journalist, promoter/producer
Coming in 2018, my new book: Great Caribbeans Who Changed America