Brooklyn is ready for this weekend's carnival in NY. EVERYBODY'S Magazine gives detailed information about how the carnival started as indoor events in Harlem during the 1920s-1940s. The magazine tells you why the carnival ended abruptly in Harlem and  how it came to Brooklyn.
PHOTO: The executive members of the West Indian-American Day Association of 1972. (2ND PHOTO: Carnival in Harlem on Labor Day Saturday of 1950. The carnival was then known as the West Indies Parade.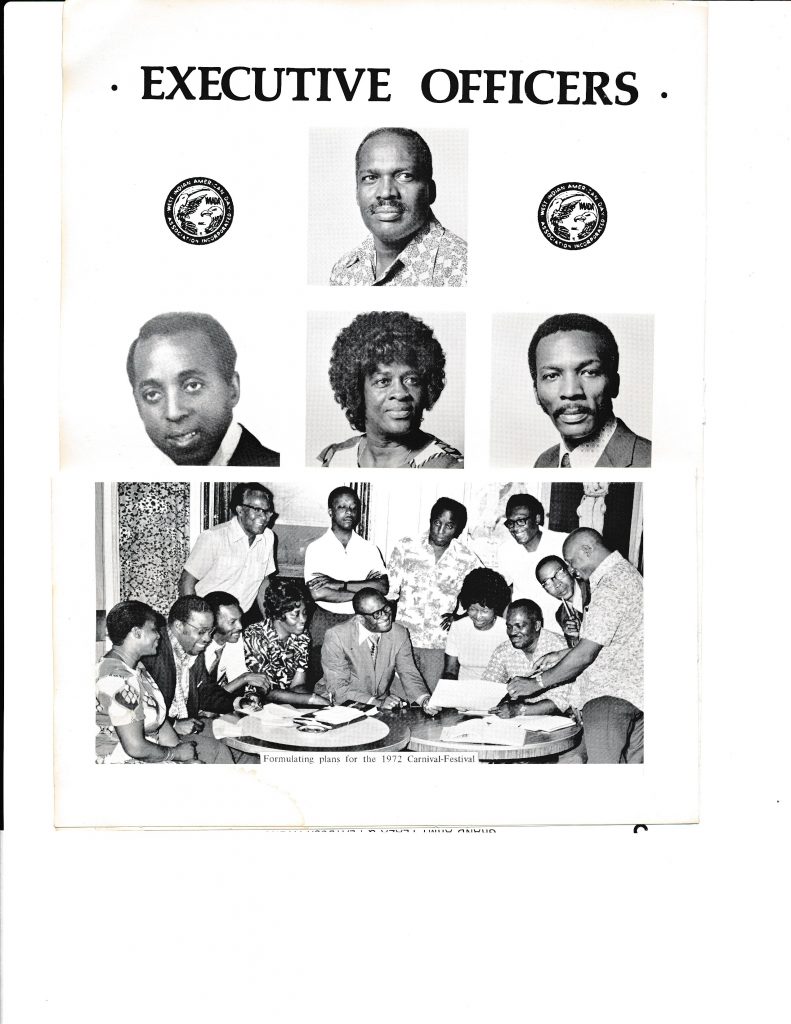 There are rare photos of the first carnival on Eastern Parkway in Brooklyn. It was the year 1971. Before 1971, the carnival was held on small streets in Caribbean neighborhoods but 1971 was a turning point. The carnival events were held on the grounds of the Brooklyn Museum.
EVERYBODY'S September or Carnival Edition provides the dates of 2017 carnival worldwide. To get this historical edition in print and digital format, click "Magazine & Subscription" on our homepage.