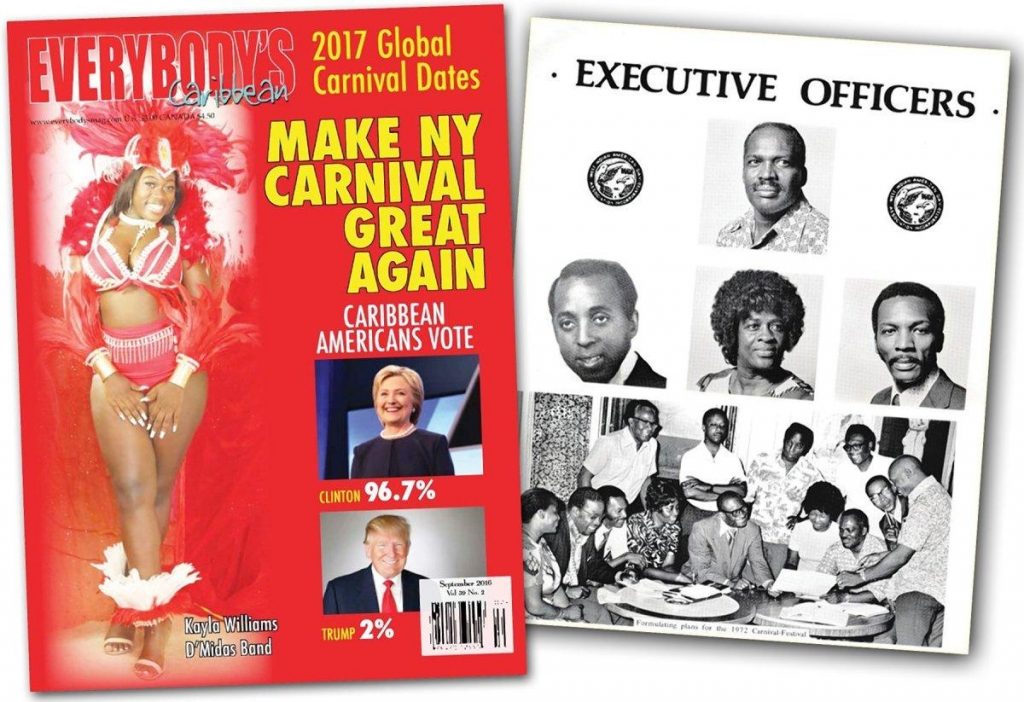 From 1920s Harlem to Brooklyn today, Everybody's Caribbean magazine's looks at the long history of New York Caribbean Carnival.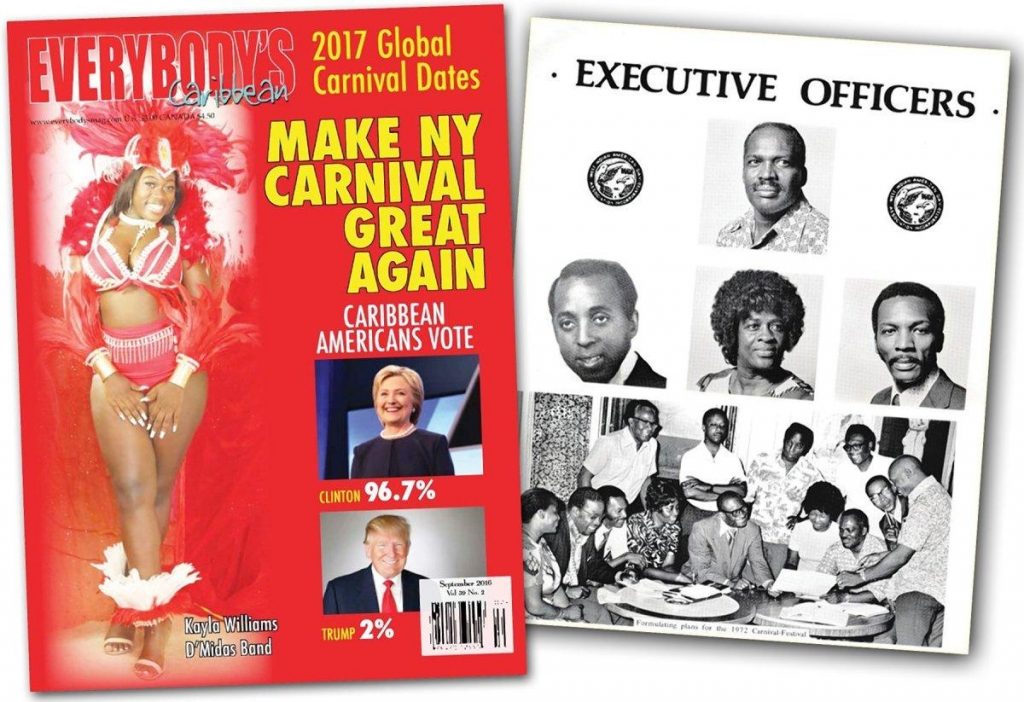 By Jared McCallister
NEW YORK DAILY NEWS
Sunday, September 4, 2016, 4:00 AM


It's been a long road for the New York Caribbean Carnival and the latest edition of Everybody's Caribbean magazine looks at the event — from its Harlem roots and its Brooklyn rebirth under the West Indian-American Day Association — through the unique perspective of Everybody's editor and publisher Herman Hall.
Costumed Di'Midas mas band member Kayla Williams dominates the cover of Everybody's September issue. Hall, who worked with the West Indian-American Day Association in its early stages, has passionately crafted the issue to examine the beginnings of the New York carnival — from the traditional pre-Lenten indoor events in Harlem during the 1920s to its revival and growth in Brooklyn.
Brooklyn carnival pioneers Rufus Gorin and Carlos Lezama, the 1972 carnival journal cover created by masquerade designer Terry Evelyn, an article on early Brooklyn carnival by Wilfred Thomas and Hall's cover story, "Let's Make N.Y. Carnival Great Again," are featured in the magazine.
There are rare photos of the first carnival on Eastern Parkway in Brooklyn and gatherings of WIADCA's members are in the issue, in addition to an article on Caribbean-American voters and the leading presidential candidates — Hillary Clinton and Donald Trump.
Everybody's Caribbean magazine is available in print and digital versions by visiting www.everybodysmag.com/magazines