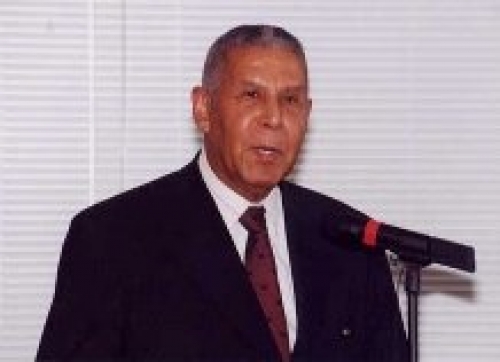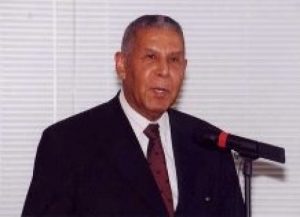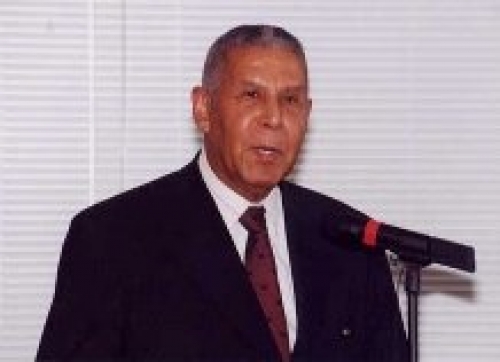 St. George's, Grenada:
News of the passing of Dr. Lamuel Stanislaus in Brooklyn, NY has been announced on the evening news on Grenada's television stations. It is expected that Prime Minister Keith Mitchell will soon make a public comment about Dr. Stanislaus passing and it will not be surprising if he attends the funeral.
Dr. Stanislaus who was born in Petite Martinique lived in the U.S. almost all his life. He died on Sunday morning after suffering from various ailments including prostate cancer. He was 95.
Dr. Stanislaus attended Howard University Dental School. One of his liberal arts professors at Howard was Dr. Eric Williams who later left for Trinidad where he led Trinidad & Tobago into independence.
Dr. Stanislaus was a former EVERYBODY'S, the Caribbean-American magazine, columnist and feature writer.
Although Dr. Stanislaus helped Grenada throughout his long life he was far more popular as a dentist and community advocate in Brooklyn, NY, until Grenada's late Prime Minister Herbert Blaize appointed his best friend and confidante to be his consul general in NY.
Dr. Stanislaus who was well known in New York City for his eloquence and stature became highly respected within the consular and diplomatic corps. After Ambassador Robert Millette relinquished his UN ambassadorship, Prime Minister Keith Mitchell appointed Dr. Stanislaus as Grenada's Permanent Representative to the UN.
The Stanislaus family of Petite Martinique became household names in their new country, the U.S. For example, Thelma, in the 1970s sitcom, Good Times, was a close relative. Her actual name is Bernadette Stanislaus but the TV industry encouraged her to shorten her name to "Stanis" much to the chagrin of Dr. Stanislaus who helped to shape her acting career.
For decades New York politicians regarded Dr. Stanislaus as the most prominent person in NY's English speaking Caribbean community and in times of social unrest they turned to Dr. Stanislaus for advise. He was friend of governors and mayors regardless to political party. Stanislaus was a staunch Democrat.
He is survived by his wife Beryl, one daughter and several sons.
EVERYBODY'S Magazine and Herman Hall Communications, Inc. have lost a diehard supporter.
Here is a statement by Herman Hall. "Although I knew the end was near and he told me so in a recent phone chat, nevertheless, I am devastated about the news especially to know I am not in NY and cannot be with the family.
"Within five days upon my arrival in NY, end of May 1967, I met Dr. Stanislaus at the Grenada Mutual Association in Harlem. We have been friends for 49 years and he was a father figure. He knew I did not have a single relative in the US except my two adventurous schoolmates from Gouyave who arrived in the US a few months before.
"Dr. Stanislaus felt my priority must be to get a university education regardless to how many menial jobs I had to take in order to survive and his second advice was "you must always help Grenada." And, our last conversation was the usual question, "How are things in Grenada?"
"It was Dr. Stanislaus who in 1973 introduced me to the leadership of New York's Caribbean and African-American communities by allowing me to emcee a prestigious dinner honoring Congresswoman Chisholm, the first black woman, and the first Caribbean-American, in Congress as well as the first black person to seriously seek the presidency of the U.S. .
"Dr. Stanislaus helped launch EVERYBODY'S Magazine. He contributed financially towards the publication.
"When I ran for public office two decades ago, his financial contribution was also impressive although I am not a member of the Democratic Party.
"The late 1960s and early 1970s found Dr. Stanislaus leading fundraising drives to establish Bishop College in Carriacou.
"I do not recall Dr. Stanislaus not supporting any event and cause on behalf of a project in Grenada.
"Dr. Stanislaus was extremely popular in the New York-Caribbean community regardless to island. My first trip to Hartford, Ct was with Dr. Stanislaus. We went by a Greyhound bus to witness the opening of Jamaicans in Hartford Community Center. Today, the Center is an institution in Hartford.
"Yes, we disagreed bitterly about the running of Brooklyn's Carnival on Labor Day weekend. It was the 1970s, the carnival was still in its infancy, and there were countless debates over policy and managerial issues.
"But, I'll always remember Dr. Stanislaus for his loyalty to his best friend, the late Prime Minister Herbert Blaize, and the tone of his voice that morning when he called to give me the sad  news."