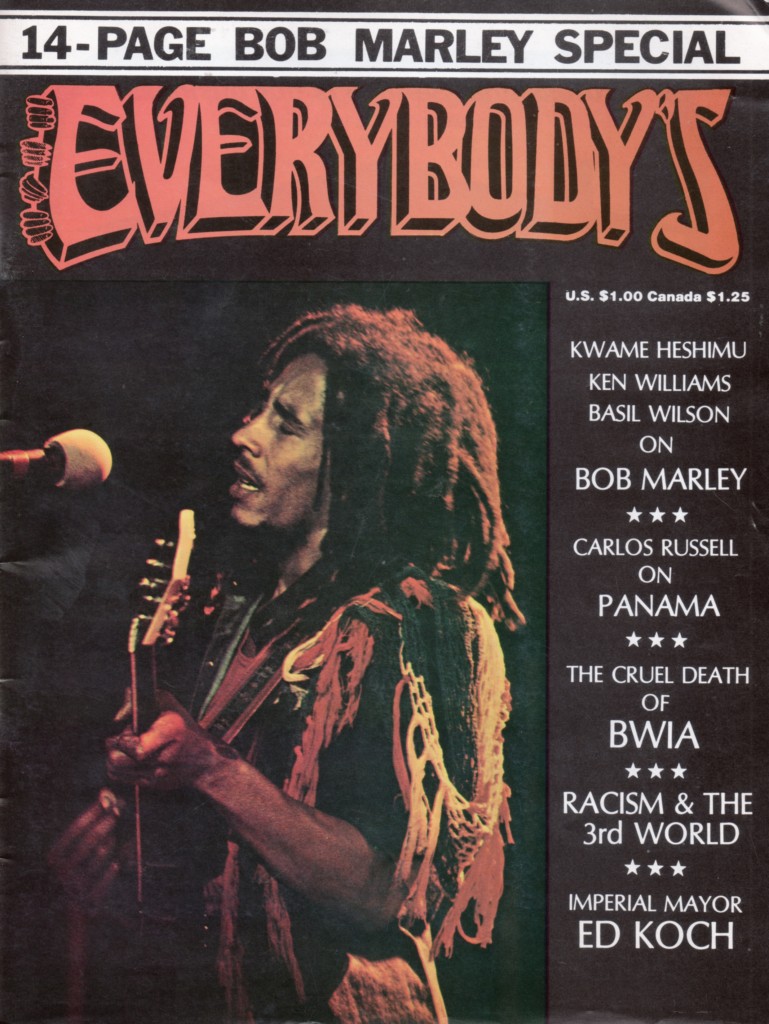 NY- Feb 5, 2016:
What a weekend!
Bob Marley's 71st Birthday
Fans worldwide are recognizing the icon birthday.
February 6 is Bob Marley's Birthday. He would have been 71. In 1981, when he passed, Rolling Stone Magazine and EVERYBODY'S Magazine were the only two publications that dedicated an entire issue on Marley's untimely passing.
EVERYBODY'S sent a 4-person team to cover Bob's funeral. This is EVERYBODY'S June/July, 1981 cover on the passing of Marley.
Sometime in 2016, EVERYBODY'S will donate to the Bob Marley Museum all its editions and tapes of interviews Basil Wilson and Herman Hall did with Bob between 1978 and 1980.
Carnival and Mardi Gras
Trinidad & Tobago, Dominica and Haiti carnivals. Who will win the Soca Monarch, the Calypso Monarch, Panorama and other titles in Trinidad & Tobago carnival? Competitions have started. Saturday is Panorama and Monday and Tuesday, the Road March title will be decided.
Grenada's Independence

On Sunday, Grenada celebrates its 42nd anniversary of independence and Grenadians around the world are commemorating the milestone.
A new book on a significant era in Grenada's history is released in ePublishing format this weekend via Barnes and Noble Nook ePublishing: www.nookpress.com
Expect the printed version in hardcover in three weeks.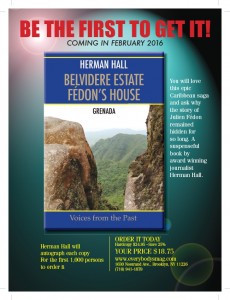 Super Bowl on Sunday
It is the super bowl. Most Caribbean fans in the US do not order the popular super bowl meals – pizza, chips and chicken wings. They consume Curried goat and chicken, rice and peas, roti and imported beers.
First weekend of Black History Month
100,000 WEST INDIANS BUILT THE PANAMA CANAL
More than 100,000 West Indians provided the manual labor between 1903-1914 to construct the Panama Canal.  Click view slider with magazine cover for more information.