EVERYBODY'S, the 43-year-old Caribbean-American magazine, Person of the Year for 2020 is Lewis Hamilton, a Caribbean-Britisher who is the most successful Formula One racing driver of all time. "Unlike politicians, who are tasked with protecting the well-being of the public, Lewis Hamilton has no such obligation but he made a conscious decision to inform the world of the dangers of the dreadful virus by wearing a facemask in the countries he raced in during 2020 … The truth is, Lewis Hamilton may have saved more lives than President Donald Trump … most tellingly, Hamilton has been a supporter of Black Lives Matter … and has been wearing the insignia of BLM on his racing suits and racing cars …"
Previous Persons of the Year include Janelle Commissiong, Miss Universe of 1977 and Calypso Rose who shattered the male dominance in calypso, Sir Arthur Lewis, the 1979 Nobel Laureate for economics and in recent years Usain Bolt, Shelly-Ann Fraser-Pryce and the phenomenon Hurricanes Irma and Maria.
Photos: Hamilton displays his BLM logo on his helmet (bottom) Hamilton visits his grandfather in Grenada, Davidson Hamilton
2021 GLOBAL CARIBBEAN CALENDAR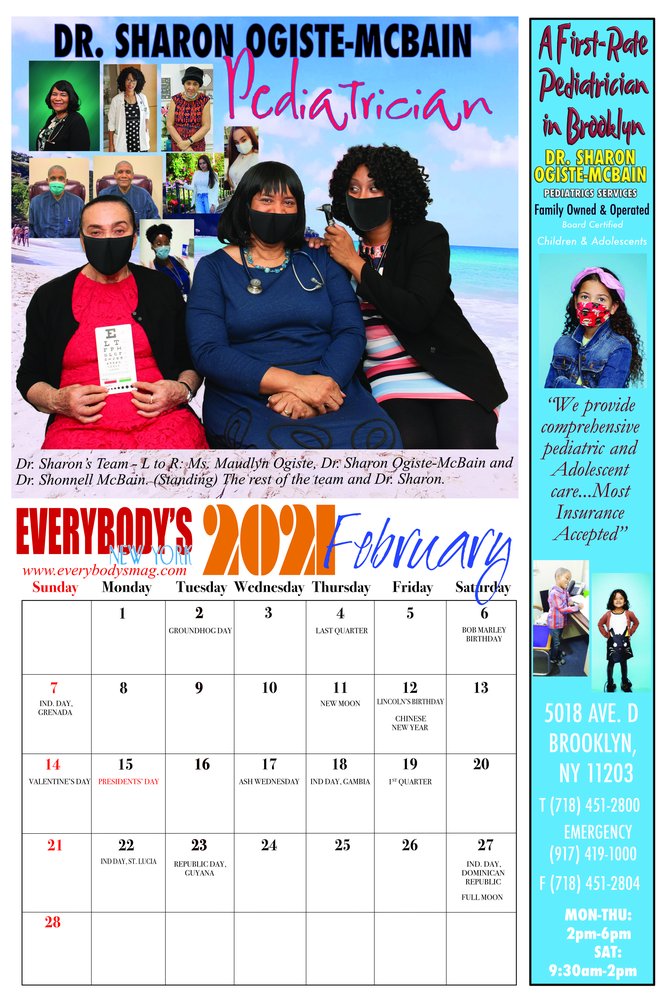 With the pandemic making it difficult to determine if there are any major Caribbean events such as carnivals and sports, we did not list the dates of the annual events in the Caribbean and overseas Caribbean communities. All public holidays such as independence dates are listed.
To obtain the Person of the Year/2021 Global Caribbean Calendar kindly go to "Magazine & Calendar."