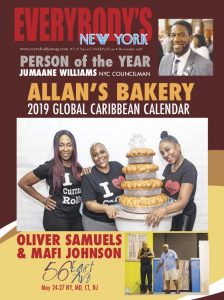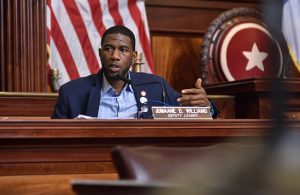 Forty-two-year-old, New York City Councilman Jumaane Williams, who represents the 45th council district, is EVERYBODY'S, the Caribbean-American, Person of the Year for 2018.
Since the inception of this magazine in January, 1977, EVERYBODY'S has named its Person of the Year. Years ago, the magazine held gala dinners in their honor. Persons of the Year who attended EVERYBODY'S dinner included the late Nobel Laureate Sir Arthur Lewis, members of Congress Shirley Chisholm and Mervyn Dymally and several Caribbean prime ministers.
In recent years, EVERYBODY'S simply announces its Person of the Year. Last year's Person(s) of the year were the ferocious Hurricanes Irma and Maria.
For more info: click "Magazine & Subscription"
Also, in EVERYBODY'S PERSON OF THE YEAR EDITION
Included in the 2019 magazine-calendar are
*2019 major Caribbean festivals and other events worldwide.
*U.S. Public Holidays.
Independence date of Caribbean and African nations.
Top headlines of 2018 such as
*The Windrush controversy in England when Britain attempted to deport undocumented immigrants who arrived between 1948-1960.
*Mia Mottley became Barbados' first woman prime minister.