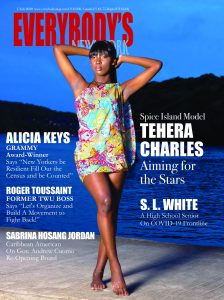 July 24-August 2 would have been marvelous for Model Tehera Charles and her homeland Grenada. She was scheduled to represent Grenada at the 24th World Championship of Performing Arts (WOCPA) in Long Beach, California.
"To my NYC family, I know you are strong, resilient and proud to be a New Yorker – now more than ever, it's super important that every New Yorker counts so why not be counted in the census today!"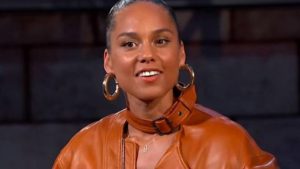 A High School Senior,  S. L. White – On the Covid-19 Frontline  I'm the only person in my family that is working. My mom is disabled and my little brother can't work, making me the overall breadwinner of the house. I use m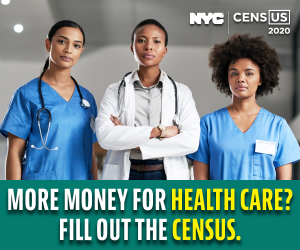 oney from my long shifts to help pay bills and because I work at a supermarket, I am able to buy food from there at a discount. I try to do what I can to help out as much as possible at home. It's giving me much responsibility and little free time.
  —   Former President of the Transport Workers Union, Local 100, who led the 2005 NYC Transit Strike, is a founding member of the Caribbean Awareness Committee, NYC.

Sabrina Hosang

Jordan on Gov. Andrew Cuomo Re-Open Board By Wendy Gomez – "We have been focusing on employee safety and health as we continue to operate during this pandemic … It is important for all businesses to follow the CDC guidelines after reopening to make sure the number of cases do not get out of control again."