New York Carnival, Labor Day 2019, Eastern Parkway, Brooklyn.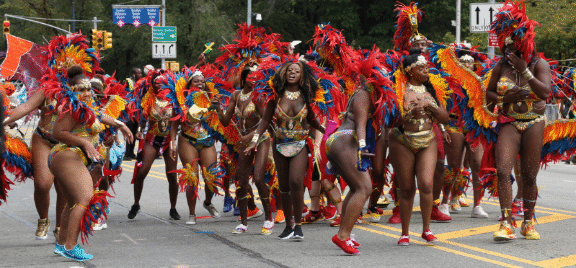 Our latest edition presents

Highlights of New York City West Indian Carnival 2019 attended by Governor Andrew Cuomo and Mayor Bill de Blasio.
The Caribbean rising comedienne, actress, playwright and producer Andrea Wright known as Delcita.
Columns include a flashback to 1977 with two commemorative covers of EVERYBODY'S Magazine
EVERYBODYTALKING – A popular column you'll enjoy.
PHOTO L: Mayor Bill de Blasio and wife (left) Chirlane; (R. PHOTO) Governor Andrew Cuomo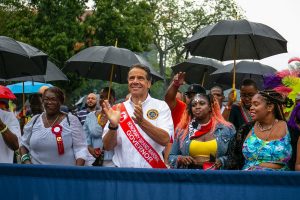 Andrea Wright as "Delcita" in the smash Jamaican play, "Honeymoon" written by Andrea Wright