In our April edition
Buju Banton in Kenya
NY State not a factor in Democratic Party Presidential Primary
The prime minister and heads of state in the English-speaking Caribbean of 2020 who are women. Caribbean Women Power – By Wendy Gomez.
Click here to purchase this issue
Miss World of 1970 – Jennifer Hosten – an interview with her 50 years later and Misbehaviour, a movie scheduled for release on March 13, 2020, presenting the mayhem of the pageant of 1970.  By Rosa Edwards.

The 2020 US Census: How Crucial It is by Mayor Bill de Blasio of New York City and Julie Menin, Census Director, NYC.
DEPARTMENTS:
BOOKS – Yolanda Lezama's book for children and adults is a must read.
READERS TIME –Readers response to our articles whether praiseworthy or criticism is always exciting.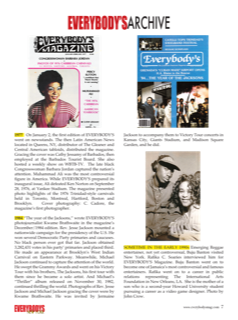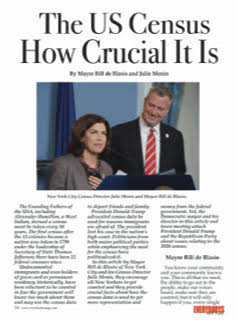 EVERYBODY'S ARCHIVE – Covers and events during the 43-year existence of this magazine.