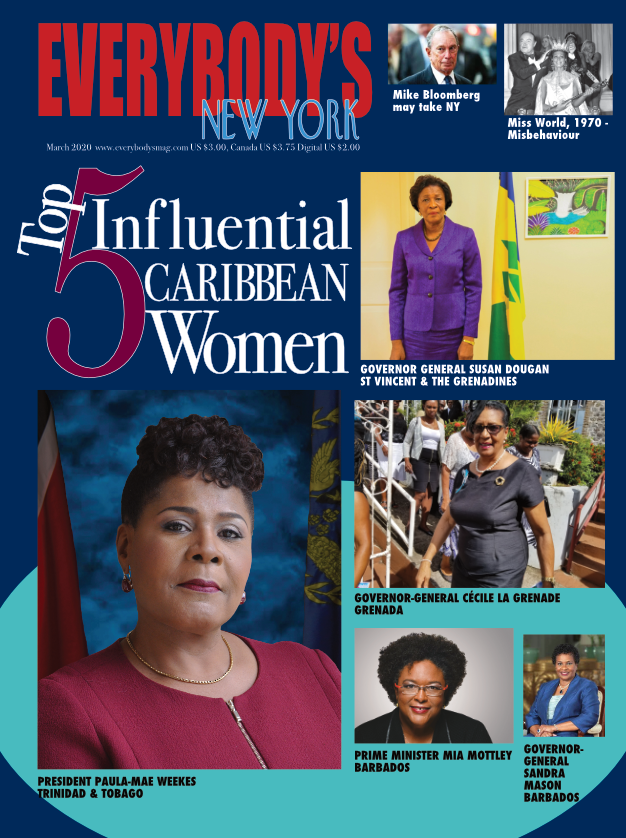 Many English-speaking Caribbean nations boast they presented some of the first female heads of government and first female heads of state in the world. The first woman who became prime minister in the region was the late Mary Eugenia Charles who led Dominica from July 21, 1980-June 14, 1995. Prime Minister Eugenia Charles retired from politics undefeated in election campaigns. Mrs. Janet Jagan became Guyana's Prime Minister in 1997 and later served as President of the Republic from 1997-1999. Portia Simpson-Miller ran the government of Jamaica from 2005 until her party was defeated in the 2007 national election. She led the People's National Party (PNP) to victory in 2012 and served again as prime minister until retiring in 2016. There was a time the region had two female heads of government serving simultaneously, a first in the region. Prime Minister Portia Simpson and Prime Minister Kamla Persad-Bissessar of Trinidad & Tobago. The women represented real power since they ran their respective governments.
While the functions of heads of state in the Anglophone Caribbean are primarily ceremonial and symbolic, except Guyana where the president is head of government and state, the region produced many of the world's first female heads of state such as the late Dame Nita Barrow of Barbados.  Other CaribbeanCommunity (Caricom) countries where women served as head of state are Saint Lucia, Grenada, Saint Vincent and the Grenadines, Antigua and Barbuda, Trinidad & Tobago, Guyana, The Bahamas and Belize.
Here is a photo-essay of regional female heads of government and heads of state in the year 2020.