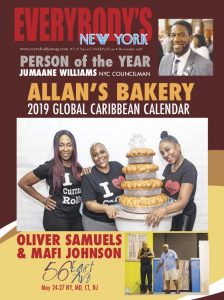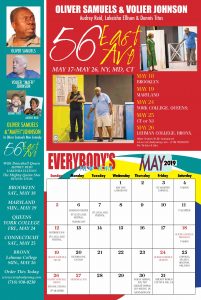 All major Caribbean events worldwide during 2019 are in our calendar.
Planning a trip to the sunny Caribbean! See Public Holidays and Major Festivals in each island.
Major Caribbean personalities, and of Caribbean heritage, in the region and diaspora from race car driver, Lewis Hamilton, 2018 World Champion Formula One to Mia Mottley, Barbados' first woman prime minister, are in the edition.
And, a profile of Jumaane Williams, EVERYBODY'S 2018 Person of the Year and why is included.
Here is a sample month MAY PDF 2019
To order EVERYBODY'S 2019 Caribbean Global Calendar go to Magazines & Subscriptions