TO ORDER THE 2020 GLOBAL CARIBBEAN CALENDAR CLICK
"Magazine & Calendar"
It lists most major Caribbean events in 2020 in the region and Caribbean communities around the world. 
– Carnival dates from Trinidad & Tobago to Caribana, Toronto, Canada
– National Holidays from Barbados to Guyana
– Independence Dates 
– Major Highlights of 2019 in Photos
…. and much more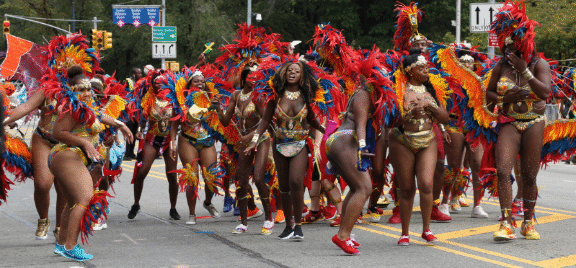 EVERYBODY'S OCTOBER 2019 EDITION – Brooklyn's Carnival and Delcita

Highlights of New York City West Indian Carnival 2019 attended by Governor Andrew Cuomo and Mayor Bill de Blasio.
The Caribbean rising comedienne, actress, playwright and producer Andrea Wright known as Delcita.
Columns include a flashback to 1977 with two commemorative covers of EVERYBODY'S Magazine
EVERYBODYTALKING – A popular column you'll enjoy.
PHOTO L: Mayor Bill de Blasio and wife (left) Chirlane; (R. PHOTO) Governor Andrew Cuomo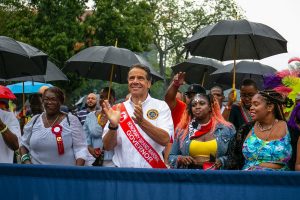 Andrea Wright as "Delcita" in the smash Jamaican play, "Honeymoon" written by Andrea Wright