To order it: CLICK HERE or click Magazine &
Order the 2017 Global Caribbean Calendar & Person of the Year edition today and send it to friends and family as a Holiday Gift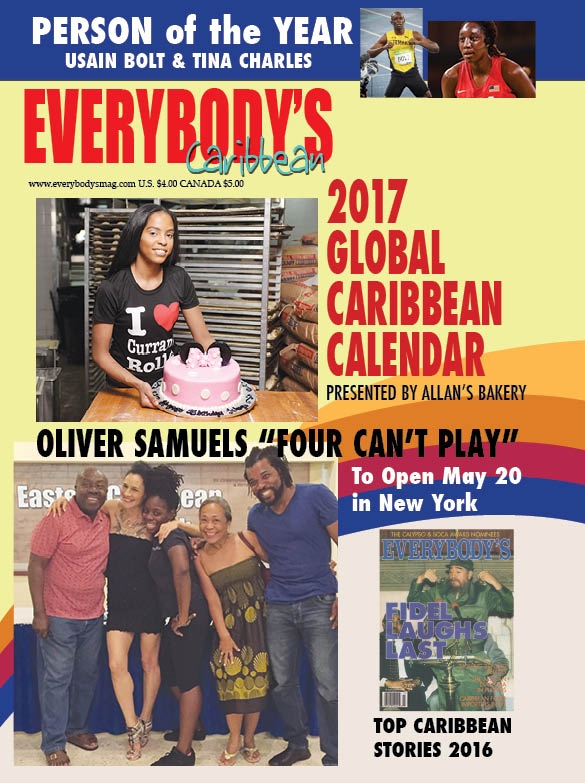 Person of the Year
*All major holidays and festivals in the region and overseas communities during 2017 are listed.
*The top 2016 Caribbean news highlights are in the year ending issue.

Our 38th annual Carnival Edition features Kayla Williams from the D'Midas band
Scenes from the first carnival on Eastern Parkway, Brooklyn, NY, Labor Day 1971.
Scenes from the West Indies Carnival Parade in Harlem, NY on Labor Day Saturday of 1950.
Scenes from planning Brooklyn Carnival 1973 with key members.
Scenes from Brooklyn Carnival Prize Giving Day of 1975 with Rufus Gorin and Carlos Lezama and Herman Hall who was then a member of WIADA.
The cover of the 1972 Carnival Journal. It was designed by Terry Evelyn.
Features include: Make New York Carnival Great Again by Herman Hall
Early Carnival on Labor Day in Brooklyn by Wilfred J. Thomas
2017 Global Caribbean Carnival Dates
SCENES FROM WEST INDIES PARADE, HARLEM, NY LABOR DAY SATURDAY, 1950